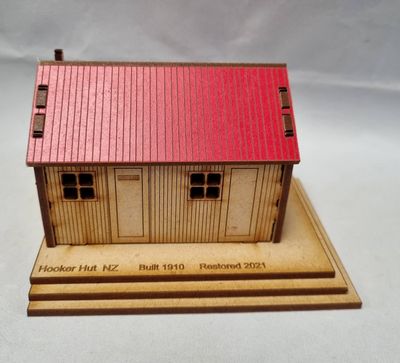 Hooker Hut Mount Cook National Park
$15.00
The historical Hooker Hut is the oldest hut in Aoraki/Mount Cook National Park. It was moved to a new location and fully restored in 2020-2021, with care taken to preserve its distinctive heritage features.
Made from mdf and measures 120mm long x 90mm wide x 75mm high
This comes assembled.
SKU: 10000-229